The Open Movement was born to give a voice to the people, take a stand, and change the world.
At The Open Movement, we are on a mission to change the fashion industry and make the world a more conscious, sustainable place to live in peace. Every collection raises awareness and gives back to humanitarian causes. For every article of clothing sold, we donate a percentage to organizations around the world working for equal rights, human rights, and a greener world.
The fashion industry is the second largest polluter in the world just after the oil industry. And the environmental damage is increasing as the industry grows. At TOM, we are committed using sustainable and natural materials, reducing our carbon footprint, water usage, and eliminating waste along the way by recycling everything we don't use.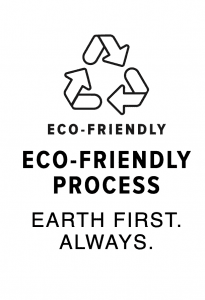 We are a green company through and through – taking every opportunity we can to reduce our co2 emissions. If you take a quick tour around our production facilities, you'll find we use solar energy to power our sewing and cutting facilities, motion-sensor LED lighting and skylights throughout each building, and electric car charging stations to encourage employees to go green.
Our manufacturing facilities and LA Headquarters produce almost no landfill because we recycle pretty much everything that can't be turned into a tee. We've optimized our cutting to reduce plastic use, and excess fabric is recycled into a number of things like baby bibs or stuffing for upholstery. Let nothing go to waste!
Subscribe to TOM's Newsletter