The Open Movement was born to give a voice to the people, take a stand, and change the world.
At TOM, we utilize America's strengths along with the strengths of our international partners to create the highest quality product, at the best price, all while supporting US jobs.
Almost all of our cutting takes place right here, at our Los Angeles manufacturing plant. We have the most advanced cutting facility in North America and have developed proprietary software and cutting tables that allow us to cut an absurd number of garments, about 3 million per week with unmatched precision. We utilize automated technology that makes it possible for all cutting to be done by machine, and after the blade precisely cuts the fabric, it makes small notches indicating exactly where the pieces should be lined up when sewn, ensuring perfect construction.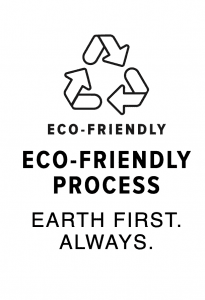 We are a green company through and through – taking every opportunity we can to reduce our co2 emissions. If you take a quick tour around our production facilities, you'll find we use solar energy to power our sewing and cutting facilities, motion-sensor LED lighting and skylights throughout each building, and electric car charging stations to encourage employees to go green.
Our manufacturing facilities and LA Headquarters produce almost no landfill because we recycle pretty much everything that can't be turned into a tee. We've optimized our cutting to reduce plastic use, and excess fabric is recycled into a number of things like baby bibs or stuffing for upholstery. Let nothing go to waste!
Subscribe to TOM's Newsletter